Vardi Kahana, Three Sisters
Immagine: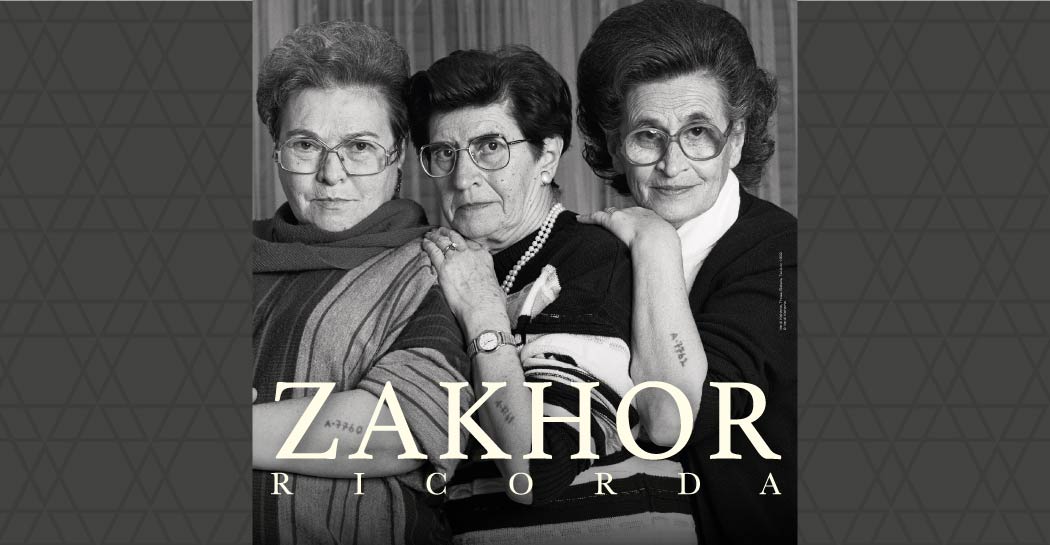 18/01 - 12/02/2023
Museo dell'Ara Pacis
Photography as part of the Zakhor/Ricorda project.
Three Sisters, taken from the One Family (1992-2007) cycle, is a snapshot depicting the artist's mother and aunts. The three women are showing their left forearms tattooed with consecutive numbers: A-7760, A-7761, A-7762 – tragic signs that become part of their identity as well as a tangible affirmation of their kinship.
There is no rhetoric in the women's faces, which instead express the pride of having survived in spite of the horrors of the Shoah. Vardi Kahana's work is able to reveal the roots of the history of someone who, having survived the extermination camps, has managed to recreate a new life in an authentic spirit of resilience. Thus, in Kahana's photographs, the most atrocious act of dehumanization in the history of humankind becomes a moment in which new life begins, a life that she herself is part of, within a macroscopic family portrait reconstructing its fragments of kinship.
The One Family project was presented for the first time at the Tel Aviv Museum of Art in 2007, and has since then been featured in major exhibitions around the world.
Vardi Kahana (Tel Aviv, 1959). A graduate of the HaMidrasha School of Art, Kahana is renowned as a photographer and curator. She has exhibited her works in numerous solo shows in Israel and around the world. Over the past four decades, her portraits have been published in inserts in leading Israeli newspapers and international periodicals. In her many works, she presents portraits that have a local, social, and anthropological perspective. Over the years, she has garnered numerous honours, including the Israel Museum Award for Lifetime Achievement in Photography, the Ministry of Culture prize, the Sokolov Prize awarded for the first time for achievements in photography, and the badge of the Order of Merit for Culture from the President of Germany. She has published two photography books: Israeli Portrait (Hargol-Am Oved, 2006) and One Family (Tel Aviv Museum Press, 2007.) Her works are featured in museum collections in Israel and abroad, and in private collections.
Information
Opening hours
January 18 to February 12, 2023
Daily 9.30 to 19.30
Last admission one hour before closing 
Eventi correlati
Currently there are no ongoing activities.
There are no planned activities.
There are no archived activities.