Altar
The Ara Pacis is composed of an enclosure which includes the Mensa (sacrificial table) , the altar on which the animal remains and wine were offered.
The Mensa occupies almost entirely the space inside the enclosure, from which it is separated by a narrow corridor whose floor is slightly inclined towards the outside, in such a way as to facilitate the escape of water, both rainwater and that of the lavacres following the sacrifices, through drainage channels opened along the perimeter.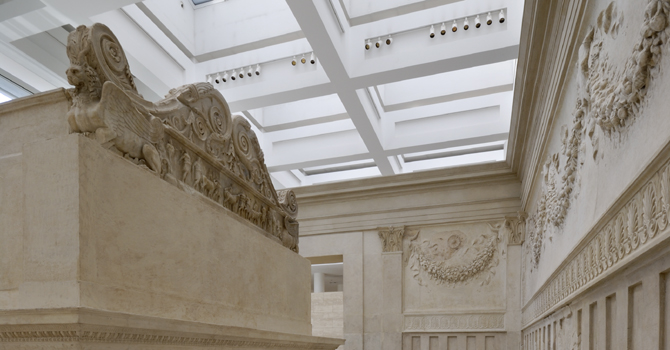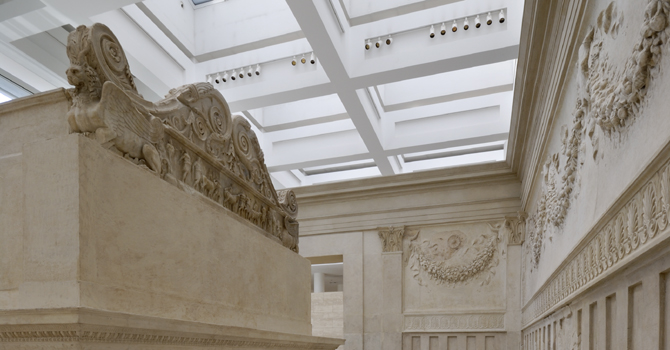 The altar consists of a podium of four steps on which rests a base, which has four more steps on the front only.
Above them rises the Mensa, narrow between two lateral ledges.  
The two lateral banks present acroters with vegetable volutes and winged lions.
Most likely, the fragments of the frieze of the altar are referable to a sacrifice, perhaps the same one to the Pax Augusta that the Senate had decreed to be celebrated every year, on January 30, on the anniversary of the consecration of the altar.