Spartaco. Schiavi e padroni a Roma
Immagine:
31/03 - 17/09/2017
Museo dell'Ara Pacis,
Spazio espositivo Ara Pacis
Thanks to a team of archaeologists, set designers, directors and architects, this exhibition transports the complex world of Ancient Roman slaves to today, starting with the last major slave revolt led by Spartacus between 73 and 71 BC.
Having become a gladiator, Spartacus headed up the famous rebellion that began in the gladiator's school in Capua. He gathered a multitude of slaves around him, drawing in many poor and desperate people too, turning them in to a real army with which he was able to hold the great Roman army at bay for three years. He terrorized Rome and its establishment despite the 10 legions, under the command of Marcus Licinius Craxus, brought in to fight him. Finally, however, he was defeated and although he died on the battlefield, his body was never found. 6000 of those who had fought alongside him in the rebellion were crucified along the stretch of the Via Appia that runs between Rome and Capua.
The various settings that typify the lives of Roman slaves in the centuries that followed Spartacus' epic story are explained in the 11 sections of the exhibition. Some 250 archaeological finds have been brought in from 5 museums under the Capitoline Supervisory Body's umbrella as well as many other Italian and major foreign museums too. A selection of 10 copywrited photographs have also been included, along with audio and video installations that together bring the sounds, voices and settings of the historic environments to life creating a truly engrossing story. The end of the exhibition is marked by contributions from the International Labour Organization (ILO), a specialist United Nations agency, aimed at drawing attention to issues of work and social policies, the fight to eliminate forced labour and other forms of slavery linked to the world of work.
Information
, Spazio espositivo Ara Pacis
Opening hours
March 31 - September 17, 2017
Every  day 9.30 a.m to 7.30 p.m
The ticket office closes one hour before
N.B. For special openings  and/or closures consult the page  dedicated to the notice
Entrance ticket
Exhibition only Tickets (entrance from Via di Ripetta):
 - Adults € 11,00;  
 - Concessions € 9,00;
 - Special School groups € 4,00 per student (free entrance for one accompanying teacher for every 10 students) ;
 - Special Family € 22,00 (2 adults and children under 18 years of age). 
Guided tours for groups and schools (admission not included, booking required max 30 people) schools € 70,00, groups € 100,00 
Workshop € 140,00
Ara Special offer: reduced entry with ticket for "The Ara Pacis as it was" 
Integrated Museo dell'Ara Pacis + Exhibition Ticket
 - Adults € 17,00;  
 - Concessions € 13,00.
 Roman Citizens only (by showing a valid ID):
  - Adults: € 16,00;
  - Concessions: € 12,00.
Concessions:
 - residents in the European Union aged between 6 and 25;
 - Teachers;
 - Journalists with press card (professionals, practitioners, freelance);
 - RomaPass 72 hours card-holders (3rd entrance onwards);
 - RomaPass 48 hours card-holders (2nd entrance onwards);
 - Holders of American Express credit card
Free admission:
 - Children up to 6 years
 - disabled visitors and a carer
 - European Union Tourist Guides
 - Tourist interpreters from the European Union
 - Members of ICOMOS, ICOM, ICCROM, Accademia dei Lincei, Istituto Studi Romani, Amici dei Musei di Roma
 - RomaPass 72 hours card-holders (1st and 2nd entrance)
 - RomaPass 48 hours card-holders 1st entrance)
**********************
Ara Pacis Museum only Tickets:
Adults € 10,50  
Concessions € 8,50 
Roman Citizens only (by showing a valid ID): 
Adults € 8,50  
Concessions € 6,50
Concessions and free admission
**********************
Online tickets
For the Capitoline Museums or Ara Pacis simply present your printed receipt at the turnstiles, bypassing the ticket office queue. 
Tickets can also be purchased by credit card and ATM
Information
Tel. 0039 060608 (daily from 9.00 am to 19.00 pm)
Type
Exhibition|Archeology
Other information
Promoted
Roma Capitale, Assessorato alla Crescita culturale - Sovrintendenza Capitolina ai Beni Culturali
Organization
Zètema Progetto Cultura SPONSOR SISTEMA MUSEI IN COMUNE In collaboration withMasterCard Priceless Rome Media PartnerIl Messaggero 
Curator
Claudio Parisi Presicce, Orietta Rossini con Lucia Spagnuolo
Catalogo
C. Presicce Parisi, O. Rossini
Editore:
De Luca Editori d'Arte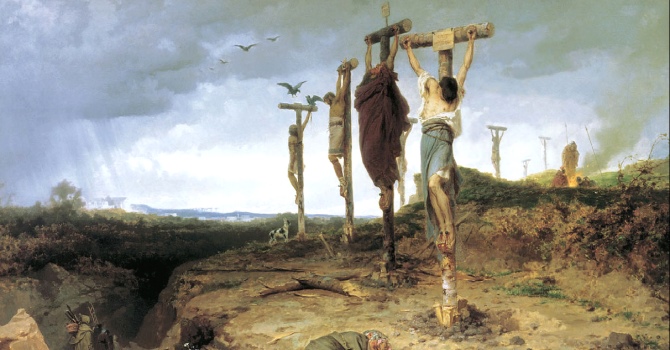 Museo dell'Ara Pacis
-
Auditorium, Via di Ripetta, 190
Educational resources for school
Eventi correlati
Currently there are no ongoing activities.
There are no planned activities.